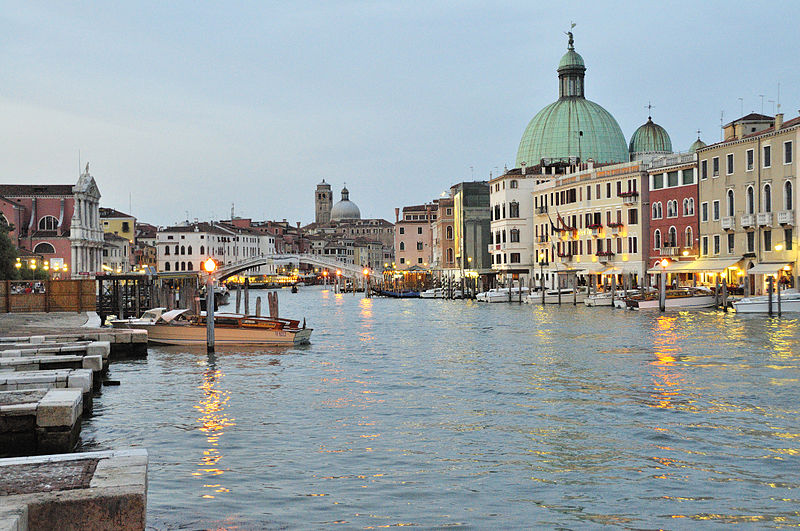 As the row over the proposed EU tourist levy continues to grow, three popular European cities, Venice, Valencia, and Barcelona, are set to impose their own tourist charges in the course of
2023. The move is to limit "overtourism," and while it has been welcomed by some, travel bodies warn that the additional fees will damage the industry. Under the EU's plan, any non-EU tourists will have to pay a tax of €7 for visa-free entry, and this must be renewed every three years, which will be applied to those visiting the Schengen Area from November. The rate called the European Travel Information and Authorisation System (ETIAS) will be valid for up to three years, during which visitors are not allowed to work or study, but can 'engage in business and tourism activities.' Visitors must not stay for more than 90 days in a 180-day period. The ETIAS charge will be on top of any local tourist tax in the country or region of visit.
In Venice, day visitors will soon pay between €3 to €10 to enter the city, while overnight visitors currently pay between €1 and €5 per night. The new day rate has been delayed multiple times, most recently in December 2022, in part due to protests from locals who fear it will drive tourists elsewhere. The city has proposed the tax to limit overtourism, which has been a major concern for locals. In Barcelona, a visitor levy is already in place but will increase this year. Catalonia charges up to €3.25 per night depending on the type of accommodation, while Barcelona's rate will rise to €2.75 from April, with a second rise due in April 2024 to €3.25. Valencia is to implement a brand new tourist tax at the end of the year, and tourists will have to pay from 50 cents to €2, depending on the type of accommodation they use, from camping to hotels.
Other European cities already have a nightly levy on visitors, including Brussels, which charges holidaymakers around €7.50 per night, per room. Cities like Prague, Berlin, Hamburg, Budapest, and Amsterdam are also among those charging tourists for their stay. In France, the tax is charged to holidaymakers regardless of their location. In the vast majority of cases, the charges are applied automatically and included in accommodation booking costs.
While some travel bodies have warned that the additional fees will damage the industry, the new visitor charges are aimed at reducing overtourism, which can put a significant strain on local communities and the environment. The ETIAS charge is expected to raise funds for improving security at the EU's borders, and the new visitor charges will help pay for maintaining popular tourist destinations. It is hoped that the fees will also help promote responsible tourism by discouraging visitors who have no regard for the local culture and environment. Photo by gnuckx, Wikimedia commons.