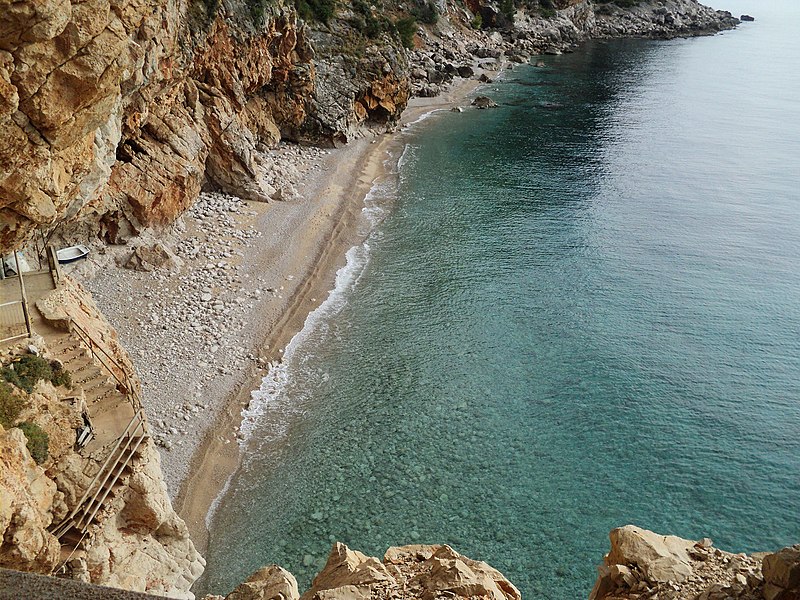 Croatia's natural beauty continues to captivate global attention, as one of its stunning beaches has secured a place on the prestigious list of the world's 50 best
beaches. The recently published compilation highlights the most exquisite beaches worldwide, and nestled within this esteemed ranking is Pasjača Beach, representing Croatia's allure and splendor.
Claiming the impressive 39th position on the list, Pasjača Beach is located in the Konavle region of the Dubrovnik Riviera. What makes this beach truly exceptional is its origin. It emerged from the excavation of tunnels in neighboring villages and has evolved over time as the relentless sea shaped the rugged rocks into a magnificent shoreline. Surrounded by towering cliffs, Pasjača Beach offers an idyllic haven of tranquility, with its crystal-clear waters and majestic precipices that seemingly touch the sky.
Among the distinguished beaches on the list are renowned destinations such as Lucky Bay in Australia, ranked as the world's best beach, as well as Source D'Argent in the Seychelles and Hidden Beach in the Philippines, among others.
The recognition of Pasjača Beach as one of the world's top 50 beaches further solidifies Croatia's reputation as a remarkable coastal destination. Its inclusion on this esteemed list highlights the country's commitment to preserving and showcasing its natural wonders to visitors from around the globe.
Top 10 World's Best Beaches:
Lucky Bay, Australia
Source D'Argent, the Seychelles
Hidden Beach, the Philippines
Whitehaven Beach, Australia
One Foot Island, Cook Islands
Trunk Bay, US Virgin Islands
Honopu Beach, Hawaii
Reynisfjara Beach, Iceland
Navagio Beach, Greece
Balandra Beach, Mexico
And at number 39, Pasjača Beach, Croatia. Photo by MEETCROATIA_NET, Wikimedia commons.