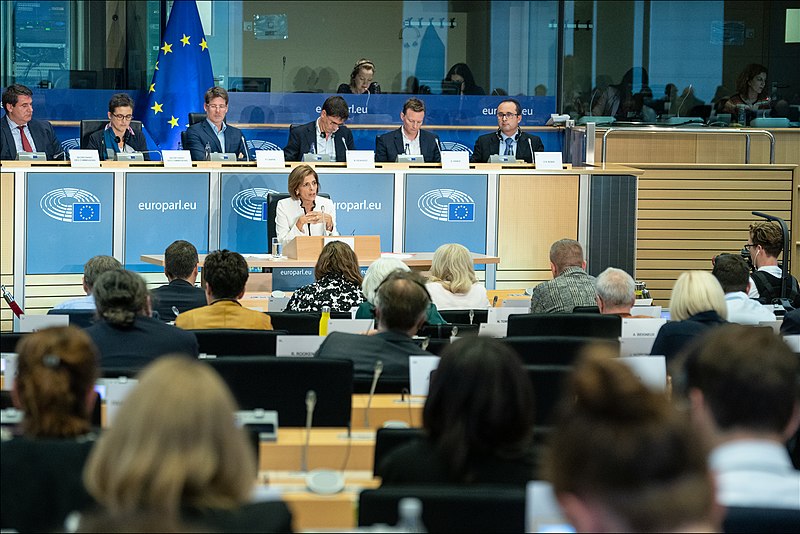 Bușoi, Parliament's lead negotiator for the EU4Health Programme, and Liese, the EPP Group's Spokesman for Health, made their comments today ahead of the vote in the European
Parliament on the law setting up the European Union's Health Programme from 2021 onwards.
"During the peak of the pandemic, we not only lacked doctors, nurses and medical staff in general, but also medicines and medical equipment. It must never again happen in an EU Member State that a doctor must choose who lives or dies because hospitals do not have the resources to help everyone", said Cristian-Silviu Bușoi MEP and Peter Liese MEP.
"Unlike the Greens and the Left in the European Parliament who have been opposing the Commission's efforts to secure sufficient doses of vaccines for European citizens in advance, the EPP Group is warning that this is not the time for creating general suspicions against pharmaceutical companies. We all have to work together to strengthen European health security and prepare for future possible health crises", stressed Liese.
Bușoi called in particular for the introduction of the European eHealth Record. He also called for increased efforts to fight against cancer and proposed specific actions to address the lack of screening, early diagnosis and access to treatment and care.
Requisite to the health programme that Bușoi negotiated is an increase in health funding in the new EU long-term budget. "Money cannot buy health but it can help. It was on the initiative of the EPP Group that the Commission finally tripled the funding for the EU4Health Programme, moving from €1.7 billion to €5.1 billion at the end of the negotiations with the Member States. Our citizens' health must always come first", concluded Bușoi.
Photo by European Parliament, Wikimedia commons.