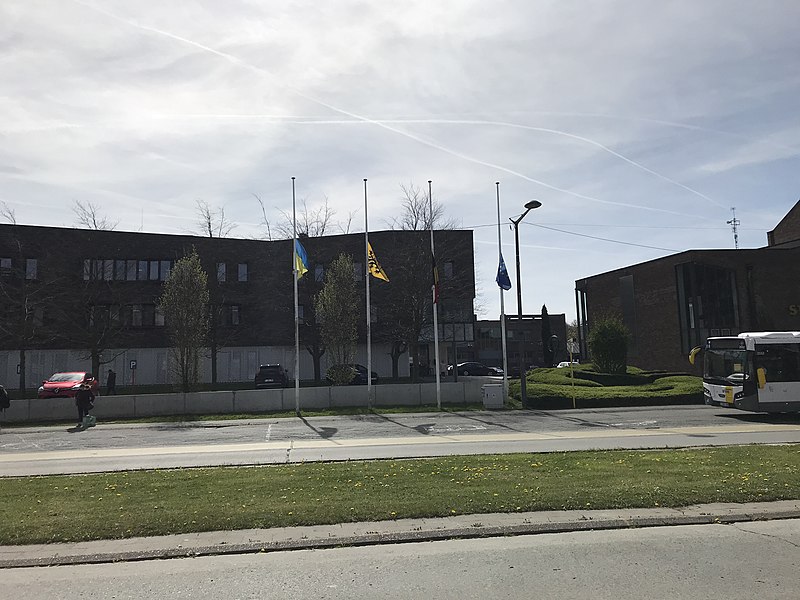 The city of Ninove is appealing to the Council of State to challenge the recognition of an archaeological site. Flemish Minister of Heritage Matthias Diependale (N-VA) recognized a 2.5-hectare
piece of land as an archaeological site last year. The city fears that this recognition will make it difficult to develop new projects on the site and is asking a judge to review the decision.
Underneath the site, remnants of an eleventh-century castle can be found near the Dender River. That was the reason why Minister Diependale recognized the entire site as an archaeological site.
The city is not happy with the recognition. "It concerns an area of ​​about 2.5 hectares that is protected, and we think that's too large," said Alderman Henri Evenepoel (Open VLD). "The size could cause complications and could be restrictive and burdensome for any possible development of the area."
Ninove argues that a smaller area than the current one should be recognized as a historical site. "We are not against protecting the core of the castle," explains the alderman. "But the current protection also covers the area up to the castle's second moat. Therefore, we are asking for a limitation of protection to the core of the castle."
The Council of State will review the case at the end of this year, at the latest early next year. "If it turns out that the city is not right, we will accept it," concludes Alderman Evenepoel.