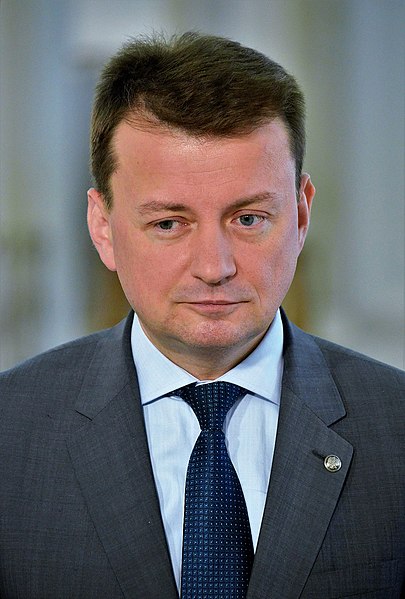 Poland has announced its intention to purchase new submarines for its navy this year in an effort to enhance security measures following Russia's invasion of Ukraine,
according to the country's defense minister. Mariusz Błaszczak made the announcement during a defense policy conference in Warsaw, as reported by the Polish state news agency PAP.
During his speech, Błaszczak emphasized the importance of a comprehensive naval force, stating that "a full-fledged navy should comprise not only surface vehicles but also vessels that can stealthily move underwater." He revealed plans to launch the Orca program and initiate a procedure for procuring submarines by the end of the year. The government aims to secure the necessary technology through an offset agreement.
Further details regarding the specific number of ships, equipment, and functions will be announced soon, according to the defense minister. Błaszczak expressed the desire for Poland's submarines to be capable of long-term missions, possess a high capacity for combat measures, and exhibit flexibility in terms of configuration, including the ability to move stealthily at high speeds and remain submerged for extended periods.
Błaszczak also highlighted the importance of monitoring submarine fleet modernization efforts across Europe and globally. He referenced Australia's submarine project, which utilizes solutions deemed beneficial by Poland. The defense minister acknowledged that acquiring new submarines presents significant challenges, not only in terms of crew adaptation but also in terms of vessel maintenance and support infrastructure.
Encouraging the participation of Poland's partners in the tender for the submarine acquisition, Błaszczak emphasized the significance of Europe's security and entrusted its protection to Poland and other nations on NATO's eastern flank.
Jacek Siewiera, the head of Polish President Andrzej Duda's National Security Bureau (BBN), also spoke at the conference, emphasizing the importance of entrusting Europe's security to countries on NATO's eastern flank, including Poland. Siewiera stated that after witnessing over a year of war in Ukraine, it is evident that Europe's security is a matter of utmost importance that should not be disregarded by countries in the region. Photo by -Adrian Grycuk, Wikimedia commons.