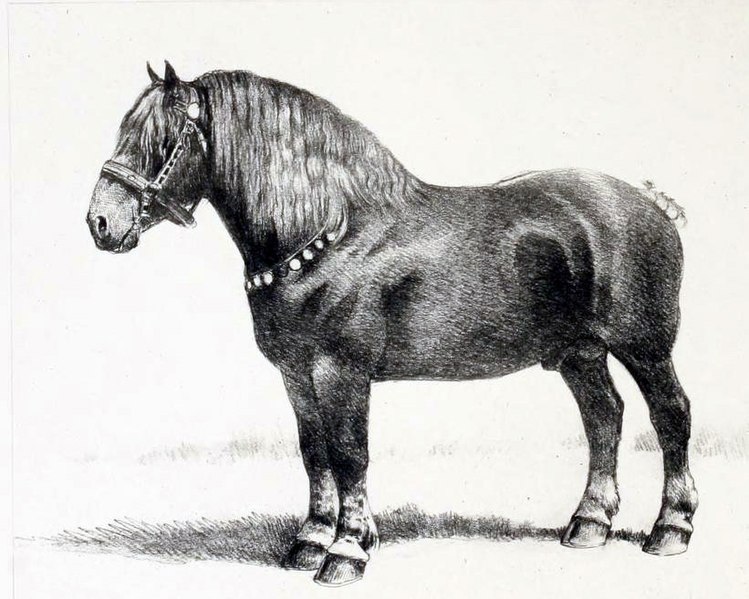 From March to the end of October 2023, the Belgian Draught Horse Museum in Vollezele will once again open its doors every Sunday from 1:30pm to 5pm, and this time with some new
features.
The Belgian Draught Horse Museum reopened on March 1st, and will be open every Sunday. Reservations can also be made via email for guided tours, which are available for groups of at least 10 people and last for 1 hour and 15 minutes.
There is also a new guided tour that can be requested for 30 minutes at the cemetery next to the museum, where the graves of four major breeders from the heyday of the Belgian Draught Horse can be found.
The museum contains 7 rooms with information on the origin, breeding, and professions related to the Belgian Draught Horse. There is also a cinema room showing a promotional film from 1932, a room with antique items, and the new archive, which includes 300 paintings, documents, and equipment. The archive is located in the attic and was made possible through a collaboration with Zender and KMBT (Royal Society and Flemish Breeders of the Belgian Draught Horse).
In 2008, the museum was modernized when Hilde Van Dixhoorn took over from her father. There are now interactive tables, touch screens that can be read in four languages, and information boards. In the future, they hope to also use audio stories.
"We now work with 30 volunteers, including six guides. But new volunteers are always welcome," said chairman Hilde Van Dixhoorn.
The cost for individual visitors is €4, and for children between 6 and 12 years old it's €2. For guided tours, the minimum price is €40 per group, and €15 for guiding. For teachers and people with disabilities, other arrangements can be made by contacting the museum.
There is also a new package for schools (from the third year) and nursing homes. Photo by Pajot - De Wolf, Wikimedia commons.