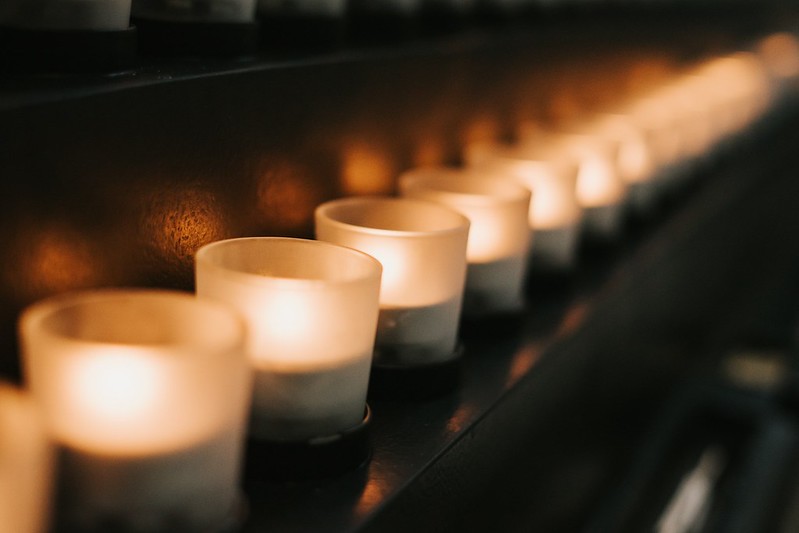 "Check against delivery"
Dear friends,
I am honoured to join B´nai B´rith on the occasion of the International Holocaust Remembrance Day.
For a German like me, it will always be something very special to speak on this occasion. I feel a deep responsibility.
B´nai B´rith International never wavered in its mission: To fight antisemitism and racism, to promote Jewish life, to stand by Israel and to preserve the memory of the Holocaust.
Today I am here to tell you that Europe is with you in this endeavour. Because antisemitism strikes at the heart of our values: humanity, religious freedom, equality. Antisemitism is a poison for our society. It is up to all of us to fight it. To prevent it. And to eradicate it.
In Europe, we are grateful, that more than 75 years after the Holocaust, Jewish life is thriving again – in schools and kindergartens, in synagogues and in trendy, kosher restaurants. In the heart of our communities. In the middle of our everyday lives. That Jewish people feel at home in Europe makes us both incredibly grateful – and humble. And it is a reminder for us: We must never remain silent, when Jewish citizens in Europe are exposed to hatred and harassment again.
But we also know that antisemitism is not buried deep in the past. The Covid-19 pandemic has shown how quickly antisemitic conspiracy myths can spread. Disinformation and denials of facts are everywhere on the net – with antisemitic narratives circulating. In recent years we have also witnessed a growing number of attacks on Jewish communities. Like in the German city of Halle, where on the day of Yom Kippur in 2019 an attacker killed two people going about their normal life near the synagogue. Once again, in the heart of Europe, Jewish citizens had to fear for their lives. This act shocked our entire Union. And it demonstrated that antisemitism did not end with the Shoah. We must fight it relentlessly wherever it shows its ugly face.
Today, this is more important than ever. The last survivors are passing away. And for many of our young people, the events of the Holocaust seem to belong to a far away and distant past. Some have never even heard of it. Remembering the Shoah is our shared global responsibility. Holocaust survivors overcame their need to forget and they spoke about the unspeakable – to prevent history from repeating itself. It is impressive how they continue to reach out to young people despite their age. Their stories are a testimonial to the immeasurable strength of the Jewish people. Their power of endurance. Their will to survive. We must continue to tell their stories.
I am therefore grateful to B´nai B´rith for leading this fight for remembrance and against denial and distortion with courage and determination.
The EU will contribute to this mission. This year we will present the first-ever European strategy to combat antisemitism. Holocaust remembrance and education will be an important aspect in this strategy. And we will increase our funding for projects on Holocaust Remembrance and education. In addition, last week we have launched the campaign #ProtectTheFacts, which pushes back Holocaust distortion – together with the UN, UNESCO and the International Holocaust Remembrance Alliance.
We back up our fight against Holocaust distortion and denial by legislation, too. With our Digital Services Act we make clear that online platforms must take greater responsibility for their role in disseminating and promoting such material. Because where there are attempts to deny the Holocaust, it is Europe itself that is called into question.
Dear Friends, the duty to remember is for all of us. And it has to be passed down from generation to generation. Young people need to know the facts. They are particularly exposed to Holocaust distortion on the net. We need to teach them about the Holocaust and the fragile nature of human societies.
Because it is the young who in the future will have to keep our solemn promise:
Never Forget!