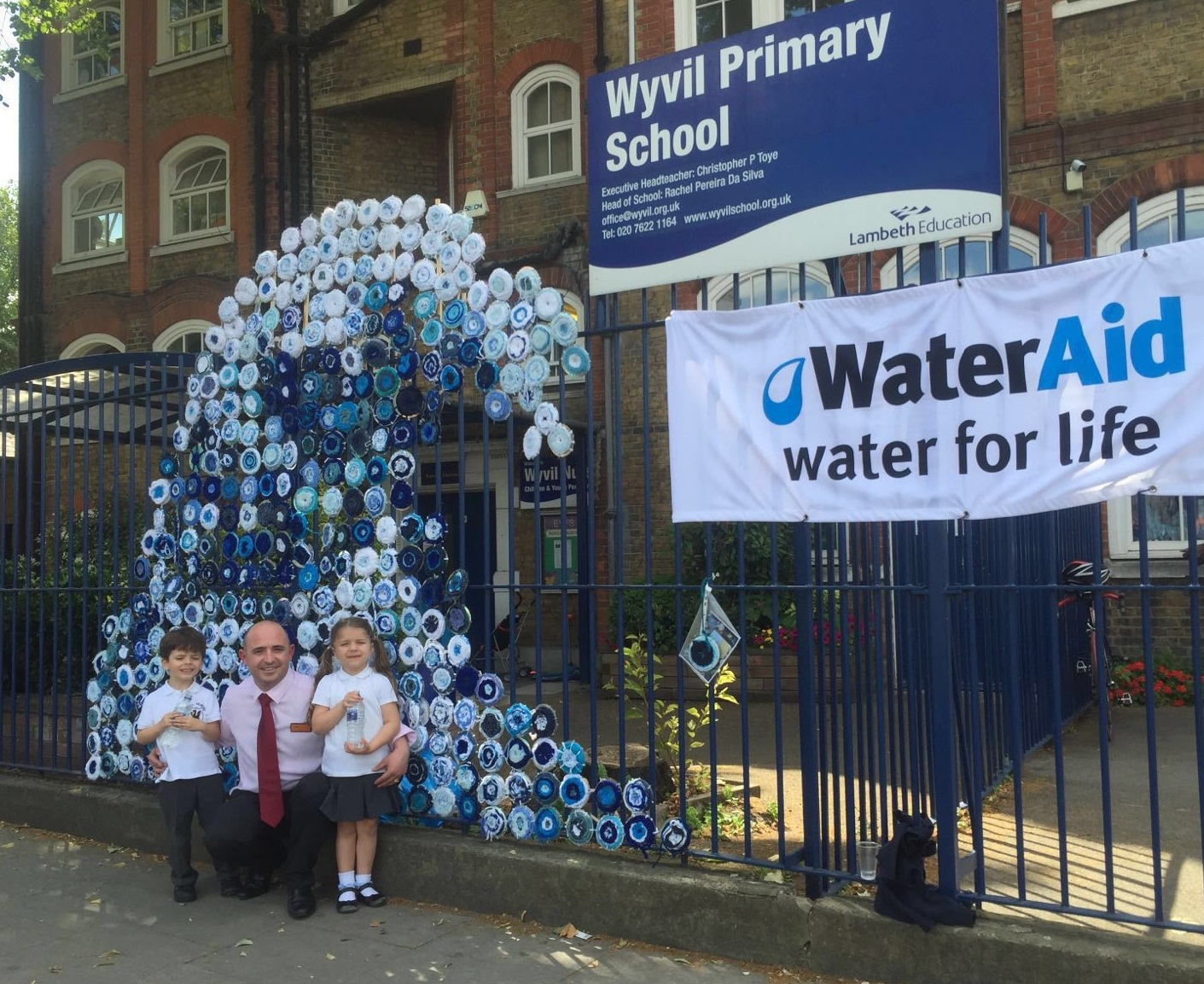 Sainsbury's Nine Elms Point donated water bottles to Wyvil Primary School, which has recently started to raise funds for WaterAid Charity. The water bottles donated by the store will be sold at the school and the money raised will go to WaterAid.
The school teachers and Year 3 children are actively selling the bottles of water at the end of the school day, they have decorated some of the bottles to attract more parents and children to come and buy the bottles.
The Children at the school are also collecting old DVDs and CDs and weaving them in shades of blue wool. When they have enough (about 300), they will assemble them into a huge wave shape and display it outside their school. They are hoping that their completed work will remind passers-by of the pressing global crisis in clean water and sanitation.
The children of Wyvil Primary School have voted for "Clean Water and Sanitation" as the Global Goal they consider the most important. They want to generate awareness of this important issue and raise funds for WaterAid through an art project, The Wyvil Wave.
"Our new store will be at the heart of the local community and it is important that we do as much as we can to support it. School teacher Sue was extremely pleased with the donation we made as this will really help them raise more funds for the charity by selling the water bottles at the school", - said Sainsbury's Nine Elms Point Store Manager Andy Robins.
Sue Armitage, a teacher at Wyvil Primary School added: "We are very grateful to Sainsbury's for donating the water bottles. We have used it as a further creative opportunity and the children have designed special WaterAid labels.  So far we have raised a further £112 for our campaign.''
The school is also trying to raise funds for WaterAid by online donation via justgiving.com:https://www.justgiving.com/fundraising/Wyvil-Primary-School