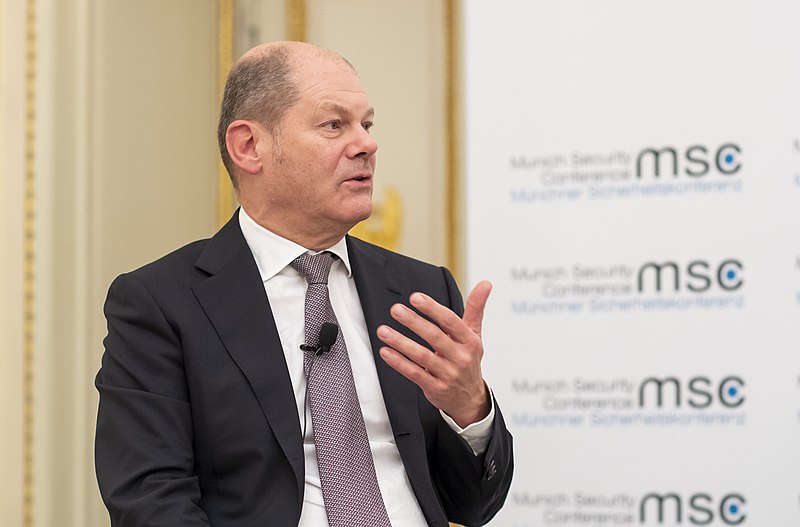 An eight-strong German government delegation, led by Chancellor Olaf Scholz, is heading to Rotterdam to discuss cooperation on a range of issues with the Netherlands. The meeting, which
occurs every three years, comes at a time when the Netherlands is reasserting itself as a European power broker, following the departure of Scholz's predecessor, Angela Merkel.
While Franco-German relations have been strained in the last year, Dutch Prime Minister Mark Rutte has cultivated strong relationships with both Scholz and French President Emmanuel Macron, as symbolized by Macron's recent visit to an Indonesian restaurant in The Hague. "It helps that since Merkel's departure, Rutte is the most senior statesman on the European stage," said Tom Nijhuis, director of the Germany Institute Amsterdam.
The governments will aim to synchronize their policies on interest rates, which are controlled by the European Central Bank in Frankfurt, green energy, where Germany's car industry is pressing for an exemption for petrol and diesel-powered cars, and doubling the rail line that connects Enschedé with Dortmund and Münster.
The meeting is also taking place a few days before the 13th Light Brigade becomes the last Dutch regiment to come under the command of the German army, completing the fusion of the two countries' military forces. German Defence Minister Boris Pistorius and his Dutch counterpart Kajsa Ollongren will attend a ceremony at the headquarters of the 10th Armoured Division in Würzburg formalizing the merger under a 'common army vision' agreed last November.
In the political arena, the Netherlands has taken an increasingly hawkish stance on military support for Ukraine, in contrast to the Germans, who have been criticized for their reluctance to commit equipment such as tanks without guarantees of equivalent support from the United States.
The two countries' culture ministers are expected to discuss the repatriation of colonial artworks, but Nijhuis said the cultural relationship has weakened in recent decades. "The political and economic relations between Germany and the Netherlands have never been so strong, but the reciprocal interest could be better," he said.
The meeting between Scholz and Rutte comes at a time when the European Union is facing significant challenges, including the continuing fallout from Brexit, growing tensions with Russia, and the ongoing migrant crisis. The Netherlands, as one of the EU's most economically prosperous members, is keen to take a leading role in shaping the bloc's future.
For Germany, the meeting is an opportunity to build on the close relationship between the two countries, which dates back to the post-World War II era. The two countries share strong economic and cultural ties, and the meeting is likely to focus on ways to deepen and expand these ties further.
Overall, the meeting between Scholz and Rutte is expected to be a positive one, with both leaders keen to work together to address the challenges facing Europe and to strengthen the ties between their two countries. Photo by Preiss/ MSC, Wikimedia commons.