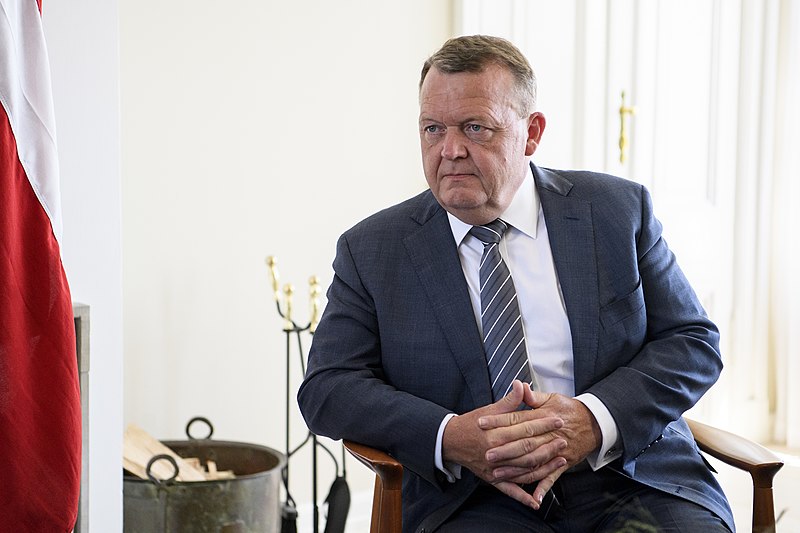 In an unusual personal statement, Foreign Minister Lars Løkke Rasmussen expresses frustration over the possibility of Prime Minister Mette Frederiksen leaving the government to become the
head of NATO.
The NATO leaders are set to meet for a highly anticipated summit in Lithuania from July 11-12. Meanwhile, Prime Minister Frederiksen recently attended a summit with other government leaders in Moldova and is scheduled to visit US President Joe Biden at the White House on Monday. These activities have fueled rumors about her candidacy to succeed Jens Stoltenberg as NATO Secretary-General.
Under normal circumstances, standard phrases are used to deflect such speculation, with Frederiksen regularly stating that she is not seeking a new job and refraining from engaging in speculation. It is also customary for government officials not to comment on such rumors. However, Foreign Minister Lars Løkke Rasmussen has broken this code of silence, which is quite remarkable considering his role as the head of Danish diplomacy and his presumed knowledge of working behind the scenes to promote Danish candidates for international positions.
Surprisingly, Løkke Rasmussen warns his own boss, who played a significant role in forming the current government, against accepting the NATO position. He points out that only half a year ago, Denmark held elections and embarked on a new political project, which was partially based on his own founding of a new party. He emphasizes that the journey has just begun, raising questions about the timing of Frederiksen's potential departure.
This statement contradicts Løkke Rasmussen's pre-election mantra that politics should be about something, not someone. However, it is worth noting that Løkke Rasmussen's work in the central government and Frederiksen's decision to break away from the red bloc were instrumental in forming the current government.
Although the Danish Parliament is entering its summer break this week, the lead-up to the NATO summit in July is expected to be dramatic, even if Frederiksen continues to downplay her candidacy. The position of NATO Secretary-General is complex, and the public rarely gains insight into the selection process, which is generally influenced by the largest NATO countries. Frederiksen has responded to Løkke Rasmussen's statement by stating that "everyone is free to deal with rumors" and believes that his comments reflect continued support for government cooperation. Photo by Kmu.gov.ua, Wikimedia commons.