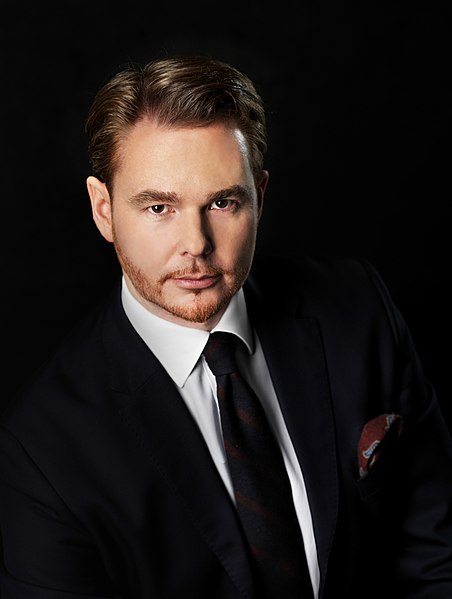 Jan Lubomirski-Lanckoroński is an investor and social activist, president of the Landeskrone Group and the Lubomirski Princes Foundation. He studied law at the Jagiellonian University and also
received education at the London School of Economics and the University of Navarra in Barcelona. He comes from the noble Lubomirski family of the Drużyna coat of arms, and his name is preceded by the abbreviation "H.S.H.", which stands for "His Serene Highness". He often appears on television as an expert on the royal family and shows his daily life to his Instagram followers.
In 2001, Jan Lubomirski-Lanckoroński became famous for his marriage to Dominika Kulczyk, the daughter of influential multimillionaire Jan Kulczyk. The relationship ended in divorce in 2013, and five years later, the prince married aristocrat Helena Mańkowska, whose family boasts a kinship with the British royal family. Lubomirski himself confessed in an interview for "Viva" that he is related to his second wife as her fifth-degree uncle.
"In connection with this, my wife treats me appropriately, with respect befitting an older uncle," he explained in the magazine.
On Jan Lubomirski-Lanckoroński's Instagram profile, a post has just appeared informing about the new business project of Princess Helena Lubomirska:
"Princess Helena Lubomirska and her family have opened the highest hotel in the Polish mountains, which her proud husband congratulated her on. The Pieniny Grand Hotel is located in the Szczawnica Spa, which belongs to the family and wife of Prince Jan."
The members of the princess's family have been the owners of the Szczawnica Spa since 1909 when their ancestor, Count Adam Stadnicki, acquired land and estates in this area. The construction of the Pieniny Grand Hotel was supervised by Helena's brother, Nicolas Mańkowski, who grew up in France but has been actively involved in the revitalization of the family heritage in Szczawnica since 2008.
The Pieniny Grand Hotel offers a wide range of leisure options with very attractive names such as "Girlfriends in the SPA," "Romantic weekend in the Pieniny Mountains," "Tension Release," or "Men's trip to the mountains." The cheapest option costs PLN 173 per night, and it includes a rich buffet breakfast, unlimited relaxation in the wellness area, and access to the sauna zone, although there are, of course, more expensive options, reaching PLN 467, which include daily delicious buffet breakfasts and dinners, as well as unlimited access to a modern Techno Gym-equipped gym. Photo by Janina Kowalska, Wikimedia commons.