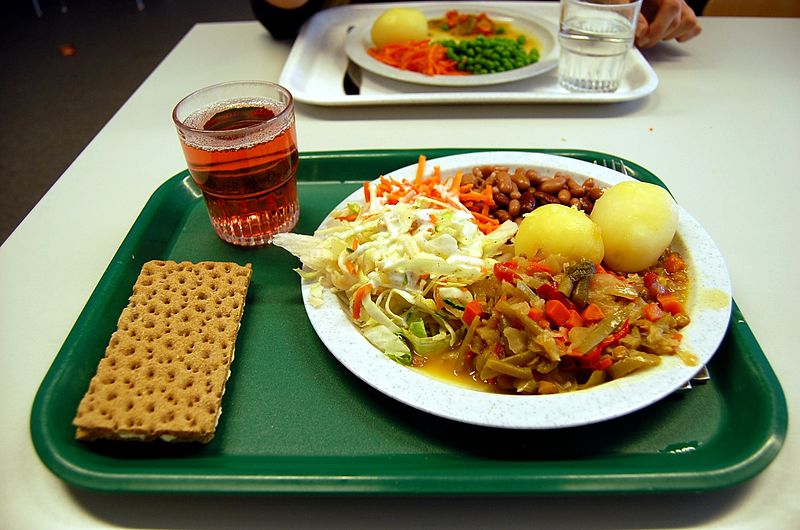 The Dutch education ministry has announced plans to provide additional funding to schools in low-income areas to pay for free lunches for all pupils. The initiative is designed to help children
from disadvantaged backgrounds, with the government setting aside €100 million to fund the scheme. Schools with a student population of at least 30% from poorer families are eligible to register for the funding, which will cover an estimated 300,000 primary and secondary school pupils.
Under the scheme, schools can decide whether to provide breakfast or lunch or fill a fridge with healthy snacks so children can help themselves. The payout is around €9 per child per week. The meals will be available to all pupils to avoid any differentiation. Alternatively, schools can opt to provide the very poorest families with a Red Cross food cheque worth €11, which can be used at any supermarket. This option is likely to be preferred in secondary schools, where there is no set lunchtime.
The initiative will be organised on a school-by-school basis via the Red Cross and education fund Jeugdeducatiefonds to ease pressure on teaching staff. Volunteers will be drafted in to shop and make the sandwiches, or schools can bring in an outside catering company.
The organisers will provide advice on healthy eating, with suggested menus, to ensure that the meals are nutritious. Schools minister Dennis Wiersma said that "eating properly means learning properly", and that previous trials where free breakfasts were provided at 500 primary schools were successful. "School breakfasts really make a difference," he said. "Pupils have more energy and can concentrate better."
The initiative is part of the Dutch government's wider efforts to tackle child poverty and improve educational outcomes for disadvantaged pupils. According to the latest figures, around 251,000 children in the Netherlands live below the poverty line, representing almost one in ten children in the country.
The programme will run initially for a year and is expected to benefit many families in low-income areas. By providing nutritious meals to students from disadvantaged backgrounds, the initiative aims to help close the achievement gap and give every child the best chance of success in their academic pursuits. Photo by Casey Lehman from Häljarp, Sweden, Wikimedia commons.