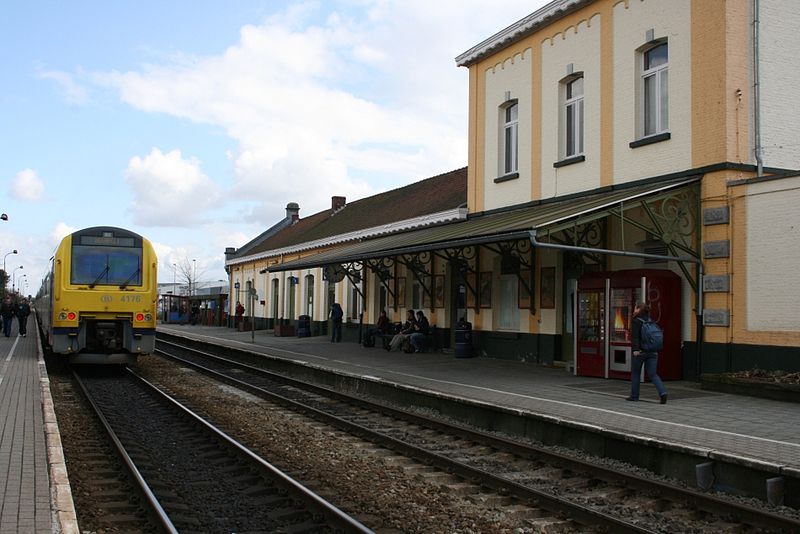 A new rail link has been proposed in the port of Ghent which will transport goods to Lyon five times a week. Containers brought in by ship from Sweden can be forwarded to France by train.
The new link will take 8,000 trucks off the road each year.
Belgian rail freight operator Lineas and Danish shipping company DFDS are joining forces to transport containers and trailers from the port of Gothenburg, via North Sea Port in Ghent, by rail to Lyon - and vice versa. This creates a connection between Sweden, Belgium, and France.
DFDS sails six times a week between Gothenburg in Sweden and the Mercatordok in Ghent. At first, Lineas will run three trains per week between Ghent and Port Edouard Herriot in Lyon, France. From mid-April, this will increase to five times a week.
Nine times less CO2 The train carries containers and trailers. The containers transport food and chemical products, while the trailers carry general and industrial cargo and automotive parts.
The new link will mean 450 trains per year and 8,000 containers. This also means a CO2 emissions reduction of nine times compared to transport by truck.
North Sea Port already has a train connection with Italy and Sweden. "We are trying to focus on this," said CEO Daan Schalck of North Sea Port. "And it is working well because traffic via our train connections increased by 5% last year. It is also very sustainable, we are taking freight off the road and that is good for the environment. We hope that new links will be added in the coming years." Photo by DaveVC197, Wikimedia commons.