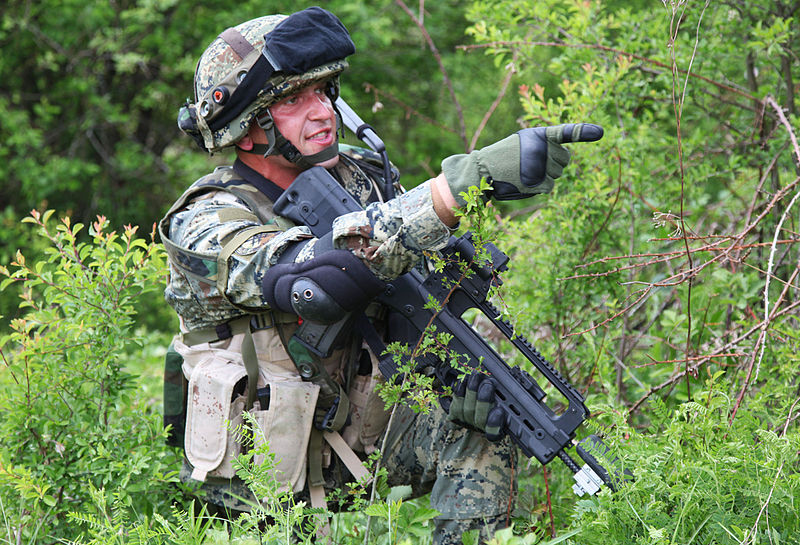 "This agreement seals the work done over many years, and is a very important step for Europe's strategic autonomy", declared François-Xavier Bellamy MEP, who is one of the European
Parliament's negotiators on the European Defence Fund.
Today, the European Parliament and the Council of Ministers agreed on new rules that facilitate defence cooperation between EU countries in order to protect and defend their EU citizens.
"For the first time, European countries decided to invest together in their defence industry. This is fundamental to enable independent decisions on security and military operations. But it will also allow European countries to develop their own autonomous geostrategic vision. It will also help build stronger diplomatic positions, thus contributing to the global balance of power against the tensions of tomorrow", stated Bellamy.
In 2016, the then President of the European Commission Jean-Claude Juncker announced the creation of a European Defence Fund (EDF) with the primary objective to take advantage of economies of scale and overcome fragmentation of the defence sector across national borders. The lack of cooperation between EU Member States in the field of security and defence is estimated to cost between €25 billion and €100 billion per year.
Bellamy highlighted that the European Defence Fund will support defence research and joint industrial projects related to defence. "It will eventually have a lasting positive impact on industry and employment by supporting European value chains in the fields of security and defence and by investing in long-term research and development. It will indeed create jobs and support innovations which will have numerous applications in many other fields."
The EU will give financial support to projects involving at least three participants from three EU countries or associated countries.
"The EPP Group in the European Parliament has been fully committed to this crucial progress in the past years and will continue to work with the same energy on the efficient implementation of this new programme", Bellamy concluded.
 Photo by Wikimedia commons.