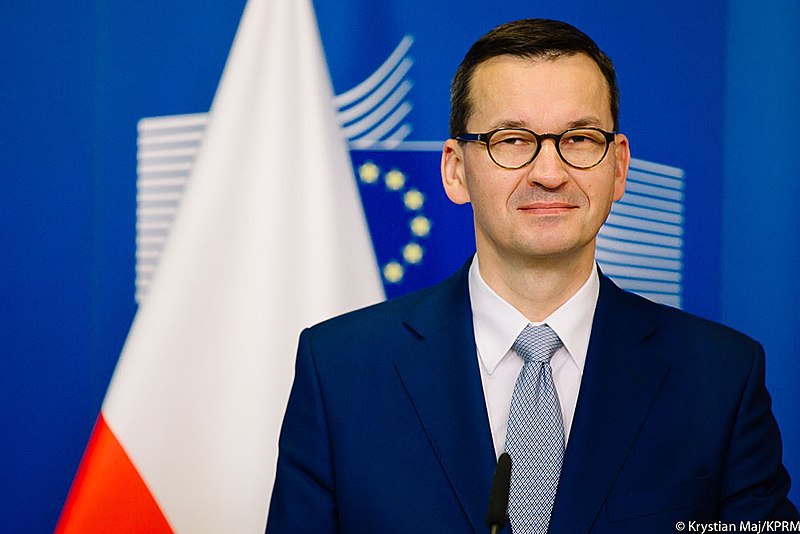 Polish Prime Minister Mateusz Morawiecki recently delivered a speech at Heidelberg University in Germany, outlining his vision for the future of Europe. He emphasized the importance of
sovereign nation-states, rather than a European federation, in preserving the freedom and security of nations. While Poland has been a strong supporter of Ukraine against Russia and pro-NATO, it has expressed concerns about deepening EU institutions.
Morawiecki argued that nothing can better safeguard the freedom of nations than nation-states, warning of the dangers of a further federalization of the EU. He suggested that alternatives to a Europe of sovereign nation-states include a "technocratic utopia" or "neo-imperialism". His speech aligns with recent speeches by other EU leaders, including German Chancellor Olaf Scholz and French President Emmanuel Macron.
Scholz has said that EU treaties are not "set in stone" and that EU enlargement should come with reform. Germany is pushing to give up the principle of unanimity voting in matters of foreign affairs and tax policy. This is met with resistance from Poland, which believes that individual nations of the European Union should not seek to dominate others.
Morawiecki expressed his "pro-Europeanism" by supporting EU enlargement rather than further centralization. He criticized the European Commission for its recent decision to sue Poland over two Constitutional Tribunal rulings, which challenge the primacy of EU law principle. Morawiecki argued that smacking others with the whip of "European values" without agreeing on their definition or understanding what changes must be made by particular countries is self-destructive for the European Union.
The Polish prime minister also reiterated Poland's demand for World War II reparations from Germany. He believes that Poland never received reparations from Germany for the crimes of World War II, including the destruction, stolen property, and treasures of national culture. He argued that compensation is necessary to reconcile perpetrators and victims, especially since Europe is facing huge common challenges.
However, the German government has previously stated that it does not see any legal basis for Poland's reparations claim and considers the matter closed. Morawiecki did not dwell on this issue in his speech but stated that he could not overlook it.
In conclusion, Morawiecki's speech at Heidelberg University highlights the importance of sovereign nation-states in preserving the freedom and security of nations. He argued against further federalization of the EU and emphasized the need for EU enlargement rather than further centralization. However, his speech also raises concerns about the potential for conflict between individual nations of the European Union. Photo by Krystian Maj, Wikimedia commons.