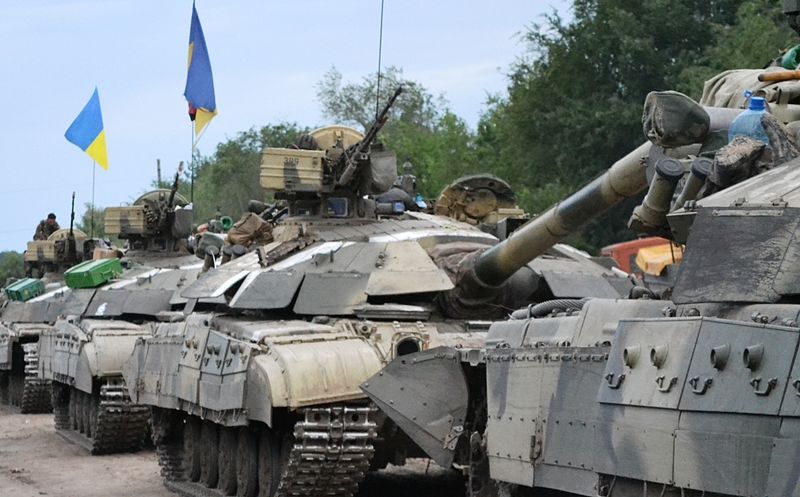 Tensions escalated between Germany and Hungary during a foreign ministers' meeting in Brussels on Monday, as the two countries sparred over the issue of a
Hungarian bank's involvement in Russia's war in Ukraine. The bank in question, OTP, has become a contentious point of discussion, with Hungary refusing to approve further EU military aid for Ukraine until Kyiv removes OTP from its "war sponsors" list. Diplomats indicate that this dispute is also causing delays in implementing new sanctions against Russia.
During the closed-door gathering, Hungarian Foreign Minister Péter Szijjártó restated Budapest's stance, prompting a strong response from German Foreign Minister Annalena Baerbock, according to anonymous diplomats familiar with the exchange. Baerbock reportedly referred to unspecified reports indicating that OTP recognizes the Russian-occupied territories of Luhansk and Donetsk, in violation of international law, and has provided credit lines to Russian soldiers.
Hungary has rejected these accusations, echoing OTP's own statement that the reports are incorrect and emphasizing the bank's public support for Ukraine. However, the disagreement persisted, with Sweden and Estonia also pressuring Hungary during the meeting, urging the EU not to delay further sanctions and military aid for Ukraine, designed to combat circumvention.
This ongoing dispute reflects the growing frustration among other EU countries towards Hungary, which has repeatedly impeded efforts to punish Russia and support Ukraine. Although Budapest has eventually relented in the past after securing concessions, the repeated delays have left many exasperated.
Some diplomats and ministers expressed their dissatisfaction publicly, calling on Hungary to separate its friction with Kyiv over the "war sponsors" list from the EU's broader objective of approving military aid and sanctions. Lithuanian Foreign Minister Gabrielius Landsbergis emphasized the need to proceed with the sanctions, highlighting that certain countries are linking unrelated issues to the sanctions package.
Following the meeting, EU High Representative for Foreign Affairs Josep Borrell pledged to address the differences and seek a resolution. It is expected that Borrell will engage in discussions with Kyiv to address the matter. The EU defense ministers will also convene on Tuesday to discuss the bloc's military support for Ukraine, further addressing the ongoing situation. Photo by Ministry of Defense of Ukraine, Wikimedia commons.