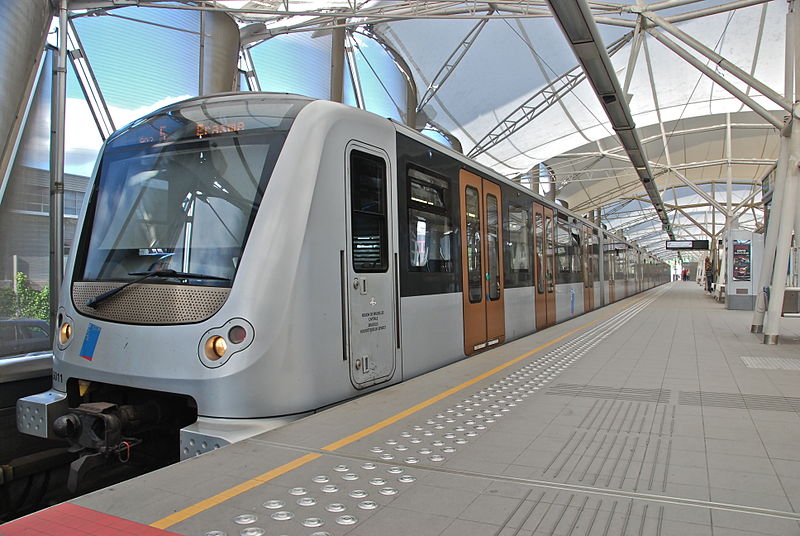 The future of the Brussels metro line 3 expansion, which was planned between North Station and Bordet, is now shrouded in uncertainty as construction has been suspended, according to a
report in L'Echo newspaper. The decision to halt construction is attributed to a significant increase in costs for building the tunnel and stations, leading the Brussels public infrastructure company Beliris to reassess the project.
Beliris, responsible for the metro line 3 expansion, is currently seeking a supervisor to manage the transition process in its human resources department. This involves redeploying staff who have been dedicated to the metro project for several years to other departments within the organization.
When questioned about the suspension of the project, the office of federal minister Karine Lalieux, who oversees Beliris, stated that no decision has been made. However, a notice has been sent to the Brussels government to inform them of the situation.
The unexpected news has surprised the Brussels regional government, which plans to discuss the matter at the council of ministers on Thursday. Emphasizing the importance of the metro project, a spokesperson for Mobility Minister Elke Van den Brandt stated that the Brussels government remains committed to the expansion. They further added that no decision has been reached at this point.
The project for the North Station-Bordet section of metro line 3 was scheduled to be awarded next year. Just two months ago, the Brussels government approved the mandate to initiate negotiations with the federal government regarding additional funding for the construction works.
Currently, construction work is underway on the North Station-Albert section, although progress has been stagnant since mid-2021 due to technical challenges. Photo by Stephane Mignon, Wikimedia commons.