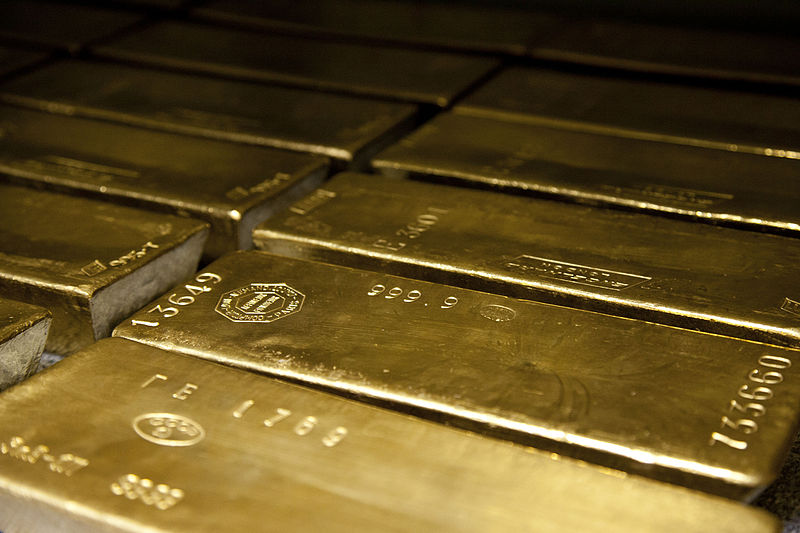 Amidst the imposition of Western sanctions on Russia following the Ukraine conflict, the United Arab Emirates (UAE) has emerged as a crucial trade hub for Russian
gold, according to Russian customs records. These records, covering a period between February 24, 2022, and March 3, 2023, disclose the involvement of over 100 non-Russian companies in handling Russian gold shipments. With traditional export routes blocked, Russia has turned to alternative markets, such as the UAE, China, and Turkey, to maintain its gold trade.
While the customs records do not always reveal the ultimate buyer, they provide insights into the shippers and traders involved in these transactions. It should be noted that the records obtained by Reuters may not capture all the gold exports during the specified period.
London has seen a limited number of Russian gold shipments, occurring after the onset of the Ukraine conflict but before Western import bans took effect. JPMorgan, a U.S. bank, received shipments of 72.4 kg of gold worth $4.5 million in March and April of the previous year. Swedish security firm Loomis also received shipments totaling 97.4 kg worth $5.9 million between March and June. Both companies operate precious metals vaults in London.
The customs records indicate that Societe Generale, a French bank, was named as the recipient of some shipments to JPMorgan and Loomis. However, Societe Generale clarified that any such transactions, involving gold bars produced before March 7, 2022, were debt settlements arranged before the Ukraine conflict and the subsequent ban on Russian gold by the London Bullion Market Association (LBMA). JPMorgan declined to comment, while Loomis stated that the Reuters-referenced customs records contained inaccurate information without providing further details.
In the UAE, Temis Luxury Middle East, a subsidiary of French logistics provider Temis Luxury, emerged as the largest handler of Russian gold exports, importing 15.6 tonnes valued at $863 million between February 2022 and March 2023. Transguard, a part of the Emirates Group, which is owned by the Gulf state's wealth fund, followed closely with 14.6 tonnes worth $820 million. Temis Luxury affirmed its compliance with the UAE's laws and regulations for freight forwarder activity. Meanwhile, Emirates clarified that Transguard had ceased transporting Russian bullion and had not purchased any Russian gold. Other notable companies involved in gold shipments to the UAE included Shams Gold Trading with 8 tonnes, Privilege Group DMCC with 7.5 tonnes, Al Aseel Jewellery LLC with 5.3 tonnes, and Paloma Precious DMCC with 5.1 tonnes. Privilege did not provide a response, Paloma's legal representative denied any wrongdoing, and Reuters was unable to reach Shams or Al Aseel for comments. Additionally, 17 non-Russian companies handled more than one tonne of Russian bullion shipments to the UAE during the specified period, with smaller quantities being handled by several other companies. Several European firm subsidiaries, like Temis, were among the large importers.
Vpower Finance Security Hong Kong Ltd, a Chinese logistics company, played a prominent role in handling Russian gold shipments to Hong Kong and mainland China. The records indicate its involvement in the import of 20.5 tonnes of gold worth $1.2 billion between May 2022 and March 2023. Vpower Finance Security did not respond to requests for comment. Five other non-Russian companies, mostly in connection with Vpower, handled more than one tonne of gold imports from Russia. Photo by Andrzej Barabasz (Chepry), Wikimedia commons.