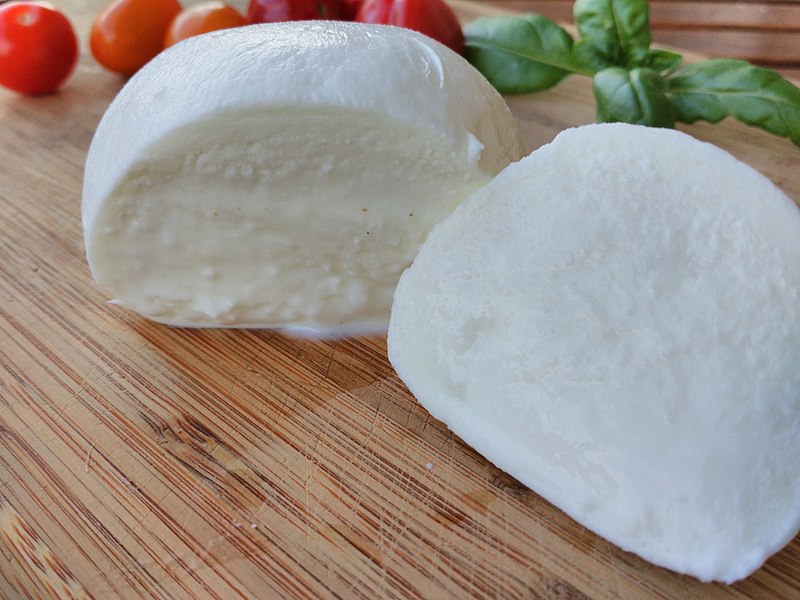 Belgian dairy producers have significantly increased their production of mozzarella, the beloved Italian cheese, according to recent data from the national statistics
agency, Statbel. In 2022, the Belgian dairy sector saw a remarkable 10% rise in mozzarella production compared to the previous year.
The figures reveal that Belgian companies manufactured a total of 68,570 tonnes of mozzarella last year, contributing to the overall cheese production of 109,486 tonnes in the country. While there was a notable decline of 17% in classic Gouda production, dropping to 8,679 tonnes, fresh cheese production saw a 5% increase, reaching 12,981 tonnes. Additionally, goat cheese production experienced a significant rise of 32.8%, with a total output of 9,782 tonnes.
Traditionally made from buffalo milk in Italy, mozzarella has become a key ingredient for pizza makers worldwide. In Belgium, the town of Langemark in West Flanders hosts a large factory owned by dairy cooperative Milcobel, where cow's milk-based mozzarella is produced. Another mozzarella factory was opened in Baudour, Wallonia, in 2021 by the "Laiterie des Ardennes" group.
With the surge in mozzarella production, Belgian retailers and restaurants can now source this iconic soft cheese locally, further diversifying the options available to consumers. The increase in production reflects the continuous growth and innovation within the Belgian dairy sector, catering to the evolving demands of the market. Photo by Popo le Chien, Wikimedia commons.