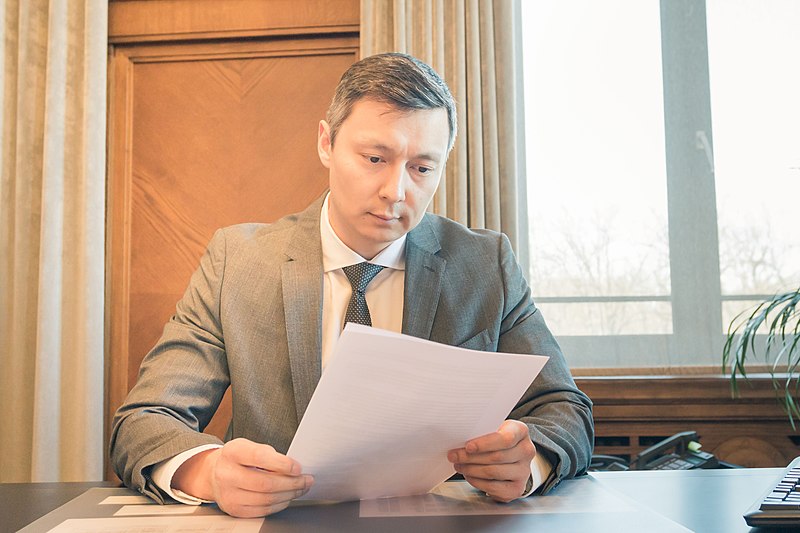 Top civil servants in Estonia are set to receive double-figure percentage pay increases in 2023, with the Mayor of Tallinn and the Tallinn City Council Chair due to receive more than €8,000 per
month, gross. The pay hikes are part of an annual indexation basis calculated by the Ministry of Finance, which takes into account the total annual Consumer Price Index growth and the pensions insurance component of social tax.
Starting from April 1, 2023, Tallinn City Council Chair Jevgeni Ossinovski and Mayor of Tallinn Mihhail Kõlvart will see their monthly gross wages rise to €8,226.07, up from €7,012.39 the previous year. Other top public servants who will receive pay increases include President of the Republic of Estonia Alar Karis, Riigikogu Speaker Jüri Ratas, and Supreme Court Chief Justice Villu Kõve. Their monthly wages will reportedly rise by 14 percent, to €8,318 per month, from April 1.
Last year, the top salary rate index stood at 1.079, which meant that the pay of top civil servants rose by 8 percent. Tallinn's seven deputy mayors, who are from the Center Party and the Social Democrats, were paid €6,156.22 per month gross in 2022.
These pay increases have been met with mixed reactions. Some argue that civil servants' wages should reflect their level of responsibility and the importance of their role in public life, and that Estonia needs to be competitive in attracting top talent. On the other hand, there are concerns that these pay hikes may not be justified, especially given the economic difficulties facing many Estonians during the ongoing COVID-19 pandemic.
Critics also argue that the current system of calculating pay increases for top civil servants is flawed, as it does not take into account factors such as the state of the national economy, the availability of public resources, or the level of demand for specific skills in the job market. Furthermore, some argue that the level of transparency in the decision-making process is inadequate, and that more public scrutiny is needed to ensure that the pay of top civil servants is reasonable and justifiable.
Despite these concerns, it is likely that top civil servants will continue to receive pay increases in the coming years, as the Estonian government seeks to attract and retain the best talent in public service. However, there is a growing demand for greater transparency and accountability in this process, as well as a need for more comprehensive and objective criteria for assessing the performance and value of top civil servants. Ultimately, the success of Estonia's public sector will depend on its ability to balance the need for competitive wages with the need for fiscal responsibility and public trust. Photo by Grigori Beshkin, Wikimedia commons.