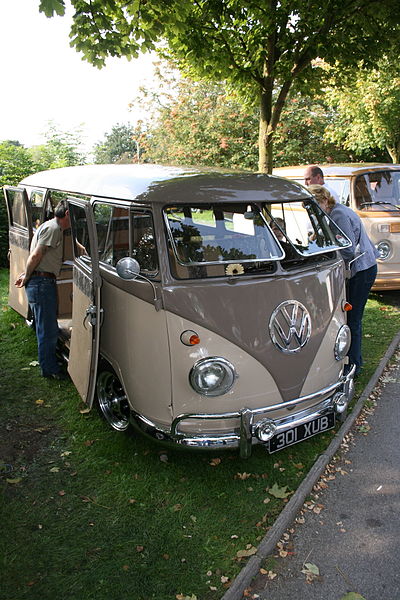 On Sunday, hundreds of Beetles and Volkswagen vans could be admired in the city center of Ninove. Due to the coronavirus crisis, it had been four years since the Beetle meeting could take
place.
Despite the bad weather forecasts, it remained almost predominantly dry during the event. Many people came to take a look at the many striking cars. "I am satisfied with the weather, the event itself, and the turnout," said organizer Frederic Peeters. "There were about 600 Beetles. If the weather forecasts had been better, there might have been even more, but it feels good to see people from all over coming together here after four years. There were participants from Switzerland, Denmark, Germany, the Netherlands, France, and of course, England. There was even an American participant."
That participant was Jake Armour from North Carolina: "It's my first time here in Belgium," he says. "I saw the event on the internet, friends also told me about it, and another friend participated. As a profession, I restore cars, oldtimers. I am currently staying in Strasbourg for a year. I think this is a very nice event."
The theme of this year's Beetle meeting was 'Super Safari Sunday', highlighting safari vans. It was the 23rd edition of the Beetle meeting in Ninove, which celebrates its 25th anniversary this year.