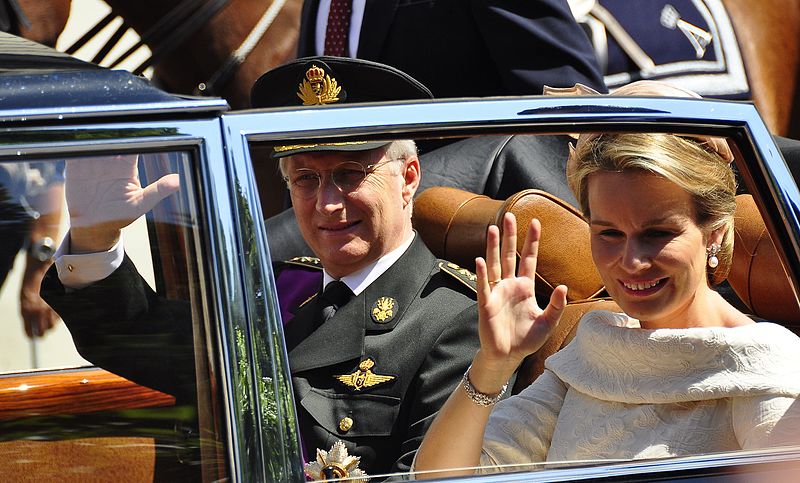 King Philippe and Queen Mathilde of Belgium have arrived in South Africa for a five-day state visit, the first ever state visit to the country by a Belgian monarch. Their Majesties landed in
Pretoria on 22 March, accompanied by the Minister of Foreign Affairs and the Presidents of the Communities that make up Belgium. The visit will focus on culture, academic education, and economics, and will include activities in Pretoria, Johannesburg, and Cape Town.
The Belgian Royal Palace has released a series of tweets and photographs detailing the King and Queen's previous contacts with South Africa, including a meeting with Nelson Mandela in 1994 and an economic mission in 2006 during which they met with Mandela and Desmond Tutu. The visit will also provide an opportunity for King Philippe to meet South African President Cyril Ramaphosa again, following their audience at Laeken Castle in 2018.
This state visit is longer than usual, beginning on 23 March and concluding on 27 March. Queen Mathilde has already made an international trip this month, having recently visited Egypt with her eldest daughter, Princess Elisabeth, to retrace the steps of her namesake, Queen Elisabeth.
The visit is expected to strengthen the ties between Belgium and South Africa, particularly in the areas of trade and investment. South Africa is Belgium's fourth-largest trading partner in Africa, with total trade amounting to €2.6 billion in 2021. Belgian companies are also major investors in South Africa, with over 120 companies operating in the country, creating jobs and contributing to economic growth.
In addition to trade and investment, the visit will also focus on cultural exchanges and academic cooperation between the two countries. The King and Queen will visit several cultural institutions, including the Apartheid Museum in Johannesburg, and attend academic events, including a meeting with the rectors of South African universities.
The visit will also provide an opportunity for the Belgian royal couple to learn more about South Africa's efforts to combat the COVID-19 pandemic. South Africa has been hit hard by the pandemic, with over 3.5 million confirmed cases and more than 100,000 deaths. The country has launched an ambitious vaccination campaign, with the goal of vaccinating 67% of the population by the end of the year.
Overall, the state visit is an important step in strengthening the relationship between Belgium and South Africa, and in promoting cooperation and friendship between the two countries. The King and Queen's presence is a testament to the value that Belgium places on its relationship with South Africa, and to the importance of international cooperation in addressing global challenges. Photo by Michael Thaidigsmann, Wikimedia commons.