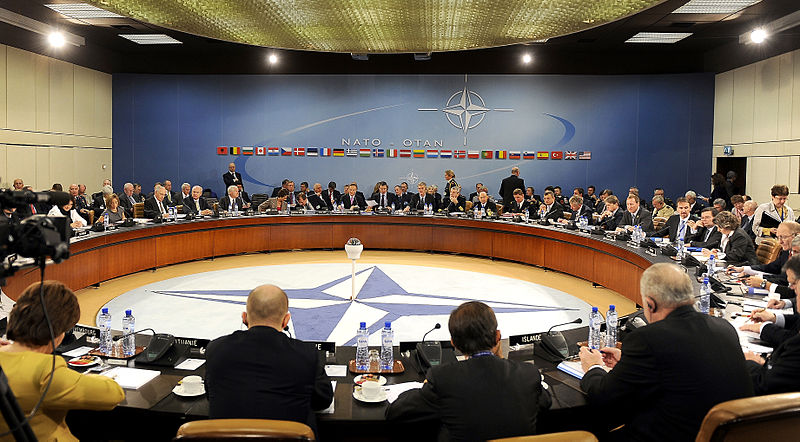 NATO Secretary General Jens Stoltenberg affirmed on Thursday that Moscow cannot prevent Ukraine from becoming a member of the alliance, despite divisions among
NATO allies regarding the speed of Ukraine's accession. The remarks came ahead of a crucial summit in Vilnius scheduled for mid-July.
Stoltenberg sought to downplay any signs of discord among NATO foreign ministers gathered in Oslo, stating, "All allies agree that Moscow does not have a veto against NATO enlargement. We are moving, allies agree that Ukraine will become a member."
While NATO agreed in 2008 that Ukraine would eventually join the alliance, concrete steps, such as a membership action plan, have yet to be taken to outline a clear timeline for Ukraine's integration into the military pact.
With the Vilnius summit approaching in six weeks, pressure is mounting for NATO allies to reach a consensus on the specific measures to offer Ukraine.
While Kyiv and its allies in eastern Europe are pushing for tangible steps towards NATO membership, Western governments like the United States and Germany exercise caution, wary of escalating tensions with Russia.
Lithuania's Foreign Minister Gabrielius Landsbergis emphasized the urgency, noting that Ukraine had endured two invasions while waiting for a clear response from NATO over the past 14 years. He called for a concrete plan to bring Ukraine closer to NATO and specify the timeline for its membership.
Estonia's Foreign Minister echoed this sentiment, urging allies to provide Kyiv with a clear path to NATO and strong security guarantees to prevent any "grey zones" for Russia to exploit.
Stoltenberg also emphasized the need for a framework of security guarantees to deter further military action by Russia against Ukraine.
However, some allies, including Germany and Luxembourg, expressed concerns about the risks of hastening Ukraine's membership while the conflict persists.
German Foreign Minister Annalena Baerbock stated, "NATO's open door policy remains intact, but it is clear that we cannot accept new members amid an ongoing war."
Luxembourg's Jean Asselborn warned of the implications of NATO's mutual assistance clause, which would require the alliance to engage in the war with Russia if Ukraine were accepted as a member while the conflict continued.
Meanwhile, Ukrainian President Volodymyr Zelenskiy reiterated his country's readiness to join NATO at a meeting of European leaders in Moldova. Photo by DOD photo by U.S. Air Force Master Sgt. Jerry Morrison, Wikimedia commons.