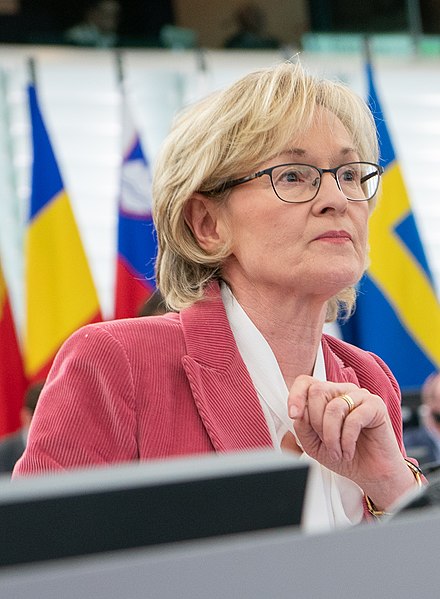 On Wednesday, European Union's financial services commissioner Mairead McGuinness stated that a digital euro will not be a "Big Brother" project and will offer choice in making payments.
McGuinness is expected to soon publish a draft EU law that would give a legal underpinning to a digital euro, if the European Central Bank decides to introduce it.
The bank has said that it will not store personal data of its users. However, some critics believe that a digital euro could be used to monitor people's activities and make it difficult to use cash for transactions. McGuinness clarified that a digital euro is a project of choice and not control.
If the EU grants legal tender status to a digital euro, the bloc will need to do the same for cash, according to McGuinness. Therefore, the European Commission is expected to propose a draft law during the current quarter to ensure the cash form of the euro is legal tender. McGuinness also mentioned that the Bank of England and the UK's finance ministry are also studying a digital version of the pound, and it would have the same legal status as cash. Photo by European Parliament from EU, Wikimedia commons.