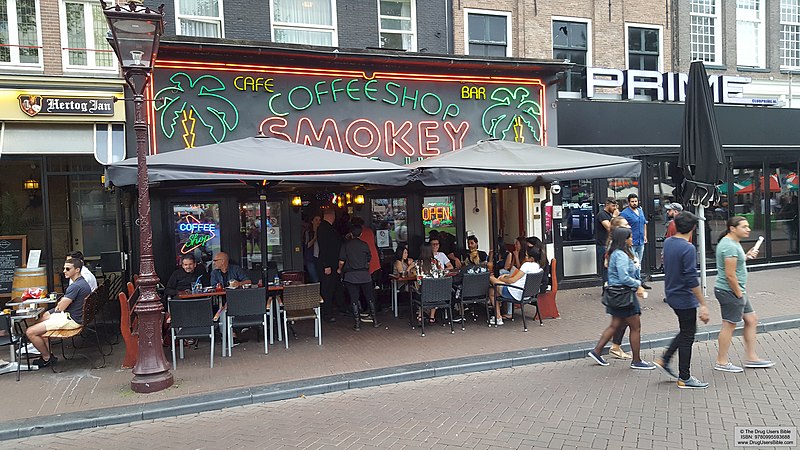 Amsterdam, renowned for its liberal approach to cannabis, has recently implemented a ban on smoking the drug in public spaces. The new regulations aim to create a
smoke-free environment for residents and visitors alike. As of May 25, cannabis consumption is prohibited in outdoor public areas within the city center, including popular locations like Dam Square, the Damrak, the Nieuwenmarkt, and the Red Light District. The ban intends to address long-standing concerns about the disruptive behavior of some of the city's 18 million annual tourists.
Under the enforcement of the ban, individuals caught smoking cannabis in these designated areas will receive an initial warning. Ignoring the warning will result in a fine of 100 euros. While the rules apply to both locals and tourists, the primary objective is to regulate the behavior of rowdy visitors and preserve the quality of life for residents.
The decision to introduce these measures came after years of complaints from Amsterdam's inhabitants about the unruly conduct of certain visitors. The city's permissive stance on cannabis and other "soft drugs" had led to the development of unpleasant environments in various neighborhoods. The presence of large crowds under the influence of drugs had a negative impact on the well-being of local residents.
It's important to note that the ban currently excludes outdoor areas of cannabis coffee shops. However, authorities have expressed the possibility of extending the prohibition to include smoking on coffee shop terraces if the issues persist without resolution. The aim is to strike a balance between maintaining Amsterdam's reputation as a cannabis-friendly destination and ensuring the harmony and tranquility of its neighborhoods. Photo by The Drug Users Bible, Wikimedia commons.