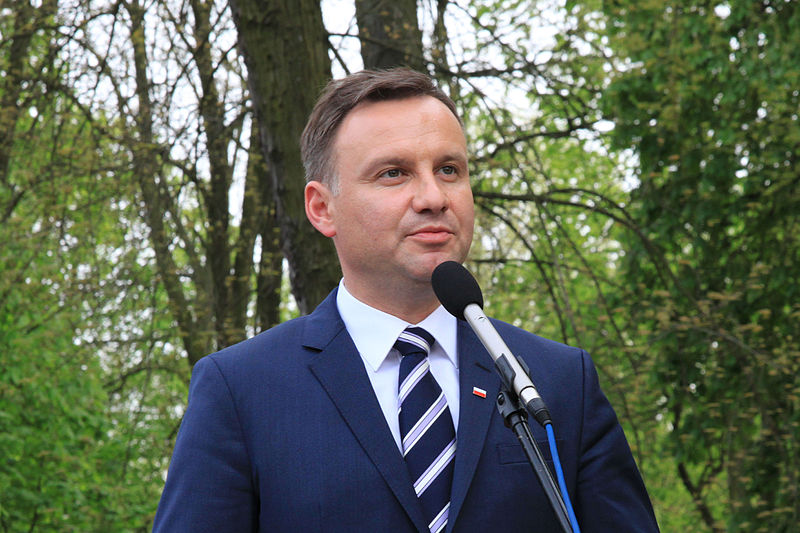 Poland's president, Andrzej Duda, has inaugurated the latest edition of his internship program aimed at American students, emphasizing the opportunity it provides to
explore a country that has experienced dynamic development for over three decades. In a ceremony held at the presidential palace on Friday, Duda welcomed the participating US students, stating that the initiative was designed to familiarize them with Poland's rich character and culture.
Since its inception, the presidential internship program has seen the involvement of 60 American students, some of whom have Polish ancestry while others have no previous connections to Poland. Expressing his gratitude to the interns, Duda highlighted the uniqueness of the program as a gateway to witness the continuous progress Poland has achieved in the face of various challenges, including the COVID-19 pandemic and the crisis in Ukraine.
Duda affirmed that Poland remains one of the fastest-growing countries in Europe, attracting significant foreign investment. Despite the ongoing conflict near its borders, the president assured the students that Poland is a safe country, partly due to its alliance with the United States and the presence of American troops. Additionally, he emphasized the country's compassionate response to the Ukrainian crisis, with Ukrainian flags symbolizing the support provided to war refugees finding refuge in Poland.
The ceremony was attended by several notable figures, including the US ambassador to Poland, Mark Brzezinski, as well as representatives from the Polish and Slavic Federal Credit Union (PSFCU) and General Electric Poland. Bogdan Chmielewski, CEO of PSFCU, stressed the significance of the program for Polish-Americans who hold deep affection for both Poland and the United States. Chmielewski emphasized the importance of portraying Poland's image accurately in America, showcasing its accomplishments, culture, and fostering strong Polish-American relations.
The Polish president's internship program offers American students the opportunity to explore modern Poland and engage with policymakers and business leaders. This year, the interns will visit various cities, including Warsaw, Lublin, Rzeszów, Mielec, Chełm, Łańcut, and Warka, where they will delve into Polish history, culture, traditions, and gain insight into the United States' commitment to regional security. The program also aims to familiarize the students with Poland's efforts in assisting millions of war refugees from Ukraine.
In a meeting between Poland's First Lady, Agata Kornhauser-Duda, and PSFCU's Chmielewski, the internship program and the support of America's Polish community towards Ukraine's fight against the Russian invasion were discussed. The PSFCU, which contributes over USD 2.5 million annually to Polish organizations, schools, and parishes in America, serves as a vital bridge between the Polish-American community and Poland, employing a significant number of individuals with Polish heritage.
As Poland continues to foster cultural exchange and strengthen international ties, the internship program stands as a testament to the country's commitment to mutual understanding and collaboration between Poland and the United States. Photo by wSensie.tv, Wikimedia commons.